About
In September 2015 we successfully launched our Senior Drama Academy where students in the Sixth Form have an opportunity to participate in their own Theatre Academy where they are the stars of the show!
Each week they are given two timetabled hours specifically for attending workshops. We look at Theatre Practitioners and specialist acting workshops, devising and script work that will all enhance your use of performance skills. Students will also have the chance to work with outside Theatre Companies and professionals which will only contribute more to your understanding and application of Drama. You will then have rehearsals towards a final performance in the spring term. Past performances have included Bassett for the National Theatre Connections Festival performed at the Theatre Royal Stratford East, The Grille – an adaptation of Dennis Kelly's DNA and Girls Like That by Evan Placey.
The Senior Academy is designed for Sixth Form students who wish to enhance their continued Drama and Performing Arts studies with the Drama Department. The Academy is also available as an extracurricular enrichment opportunity for students who have shown an aptitude and skill in Performing Arts in Key Stage 4 but may not have selected BTEC or A level as an academic qualification.
If you have a real love of Drama and want to be challenged, learn more and take more ownership of your drama then this would be the academy for you. Entry is by audition after having started at the school and then, if successful, you will be working with others who are passionate about Drama. Many of our past Academy students have gone on to take Drama in Higher Education, be that at Drama school or university. If you are interested, then all you need to do is submit your interest when you apply for sixth form.
Performing Arts Links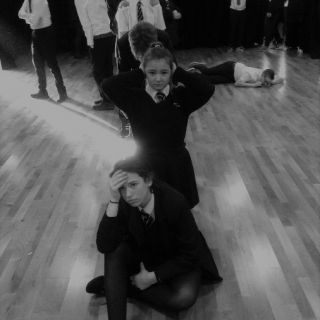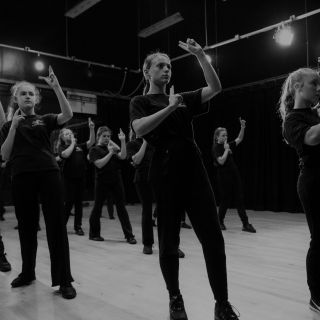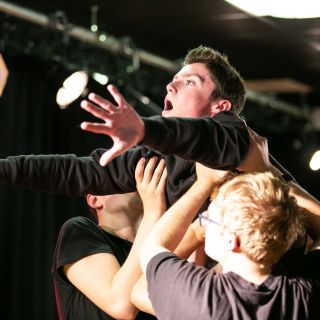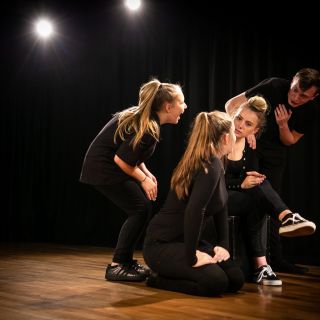 Performing Arts Gallery